The Montreal Museum of Fine Art is housed in 4 building connected by underground tunnels. It contains some really interesting prices, here are my favourites.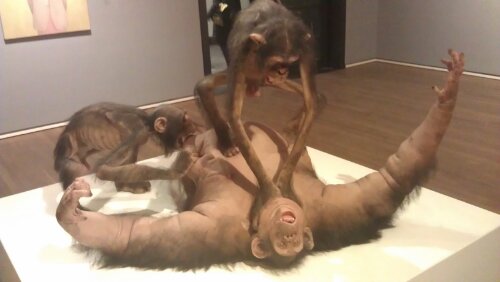 Old enemy, New victim - Tony Matelli, 2006
Action Painting II - Mark Ramsey, 1984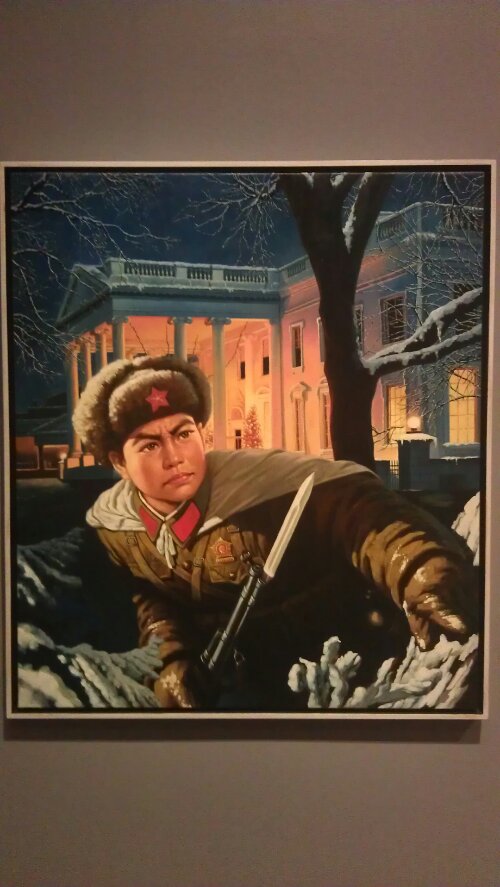 Christmas White House - Erró, 1974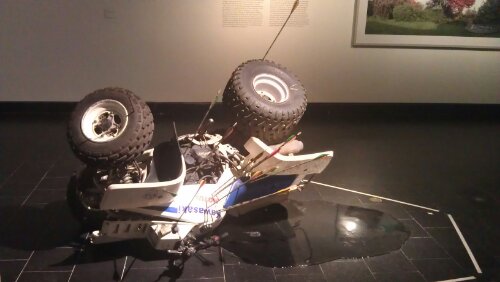 An Adult's Toy - BGL (a collective founded in Quebec City), 2003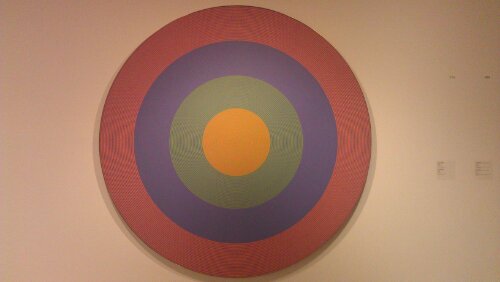 Gong 96 - Claude Tousignant, 1966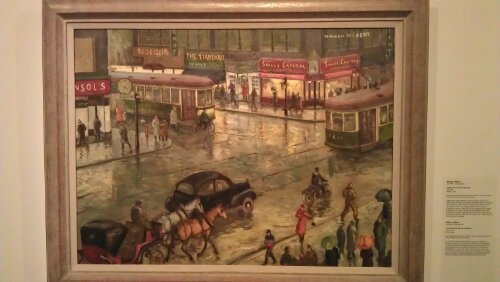 Corner Peel and Sainte-Catherine - Adrien Hébert, ~1948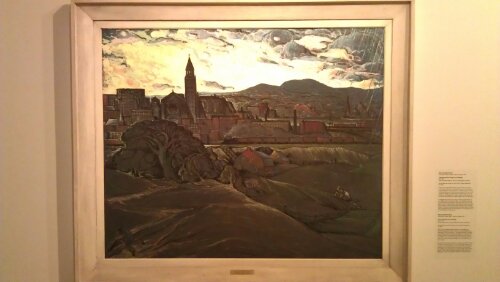 Storm Brewing over Hochelaga - Marc-Aurèle Fortin, ~1940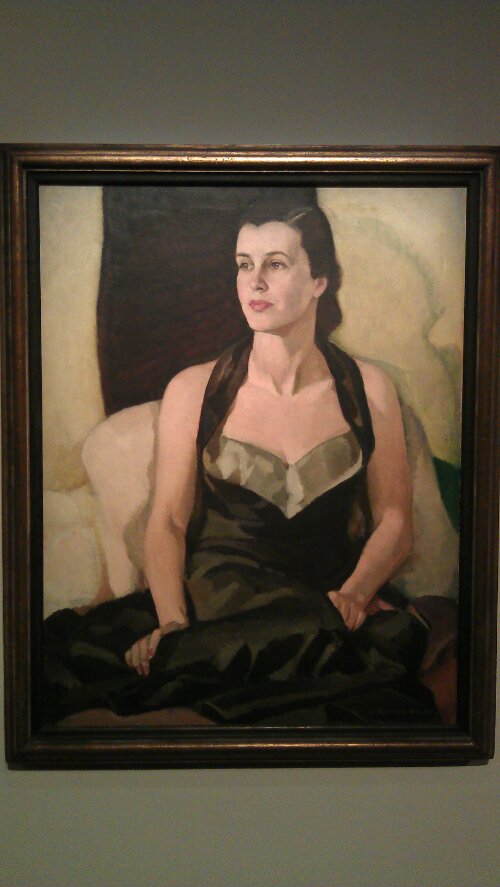 Lady in Black - Mrs. Albert Henry Steward Gillson, born Olive May McChleary, ~1936
5pm is closing time on Sundays which means the majority of the collection is yet to be explored. I'll return to finish my list of favourites.