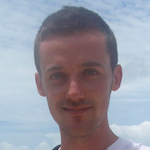 Let them eat wedding cake
In early 2012 the House of Representatives conducted an online survey to provide a simple means for the public to voice their views on same-sex marriage. When the survey closed on the 20th of April, it had received 276,000 responses, 64.3% of them in support of same-sex marriage. However, last week the Lower House voted down the Marriage Amendment Bill 2012 42 to 98. Using Google Fusion Tables, geo data from the Australian Bureau of Statistic, and the results of the recent bill I created a map which shows how the population of each electorate was represented by their member of parliament. Red for electorates represented with a no, orange for abstained, and green for electorates represented with a yes. This very red close up of the Sydney area makes me feel very unrepresented.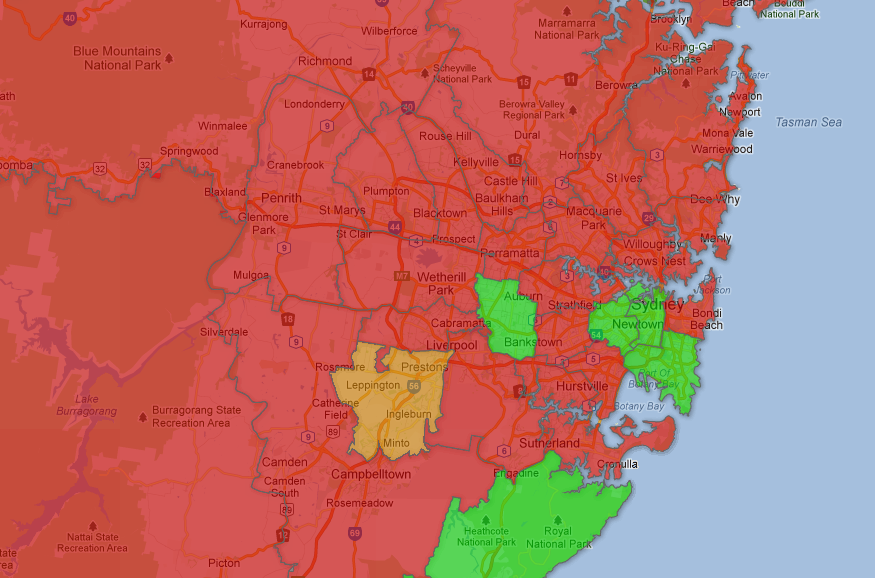 Click here to see the full map.
I recognise gay marriage even if my government doesn't. On the up side, the following 42 members of parliament believe that two people who love each other should have the right to marry. Thank you for representing me even if you're not my representative :)
Mr Albanese
Mr Bandt
Ms Bird
Ms Brodtmann
Mr Butler
Mr Champion
Mr Cheeseman
Mr Clare
Ms Collins
Mr Combet
Mr Dreyfus
Mrs Elliot
Ms Ellis
Mr Garrett
Mr Georganas
Mr Gibbons
Mr Gray
Ms Grierson
Mr Griffin
Ms Hall
Mr Jenkins
Mr S Jones
Dr M Kelly
Ms King
Ms Livermore
Ms Macklin
Mr Marles
Mr Oakeshott
Ms Parke
Mr Perrett
Ms Plibersek
Ms Rishworth
Ms Roxon
Ms Saffin
Mr Shorten
Mr Sidebottom
Mr S Smith
Ms Smyth
Mr Snowdon
Mr C Thomson
Mr Wilkie
Mr Crean