Bell Fibre Internet is awesome however the HomeHub 3000 router they provide is rubbish. Recently we were away from home when there was an internet outage requiring a router reboot fix.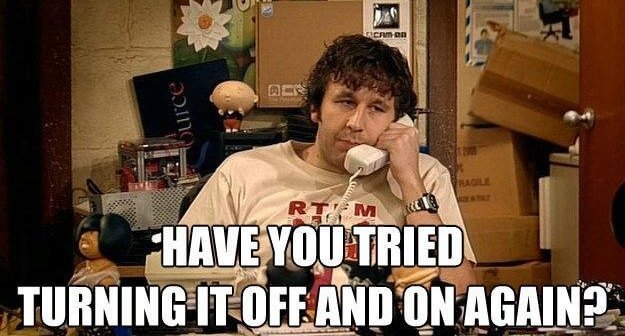 Our home is smart so losing Internet while we're away caused a few problems;
The front door camera was not accessible so we couldn't check if packages had arrived
The thermostat was not accessible so we couldn't warm the house before we got home
The Plex server (self hosted Netflix) went down and I had to read a book
We couldn't run the vacuum cleaner prior to our arrival or drive it around the house to check for post storm damage
After a bit of research I decided on the Watchdog for Wi-Fi router approach with a few tweaks. I built a version of Tasmota with USE_PING, USE_EXPRESSION, & SUPPORT_IF_STATEMENT enabled. USE_PING allows me to write Tasmota Rules based on the response of network pings. USE_EXPRESSION, & SUPPORT_IF_STATEMENT were added in case more complex Rules were required later. For instance, adding the ability to ping multiple servers to check for network connection. I flashed a Sonoff switch with my build of Tasmota version 9.1.0 using Tasmotizer. Then connected the switch to my router's wifi network and in line power supply.
In the console;
Set the PowerOnState to 1 so that the router would turn on after a power outage
Then added a rule which sends 8 pings to 1.1.1.1 every 120 minutes and if there are 0 successful responses, it powers off the router for 15 seconds, then powers it back on. I choose a 2 hour cadence because a 2 hour outage is fine for my use case and I didn't want to risk a reboot loop if 1.1.1.1 stopped responding to my pings.
Rule1
  ON Time#Minute|120 DO Ping8 1.1.1.1 ENDON
  ON Ping#1.1.1.1#Success==0 DO Backlog Power1 0; Delay 150; Power1 1; ENDON

Finally I enabled Rule 1.
I'll try this approach out for a while and if reboots become too frequent I will use the USE_EXPRESSION, & SUPPORT_IF_STATEMENT to check multiple sites before initiating a reboot.