Trampoline Day is a self organised event and today was the first time the event had been held in Sydney. It is a two way dialogue where anyone who wishes gets an opportunity to run a talk. Mine was on Open Source and I'll upload the YouTube video shortly. Here are my notes from today.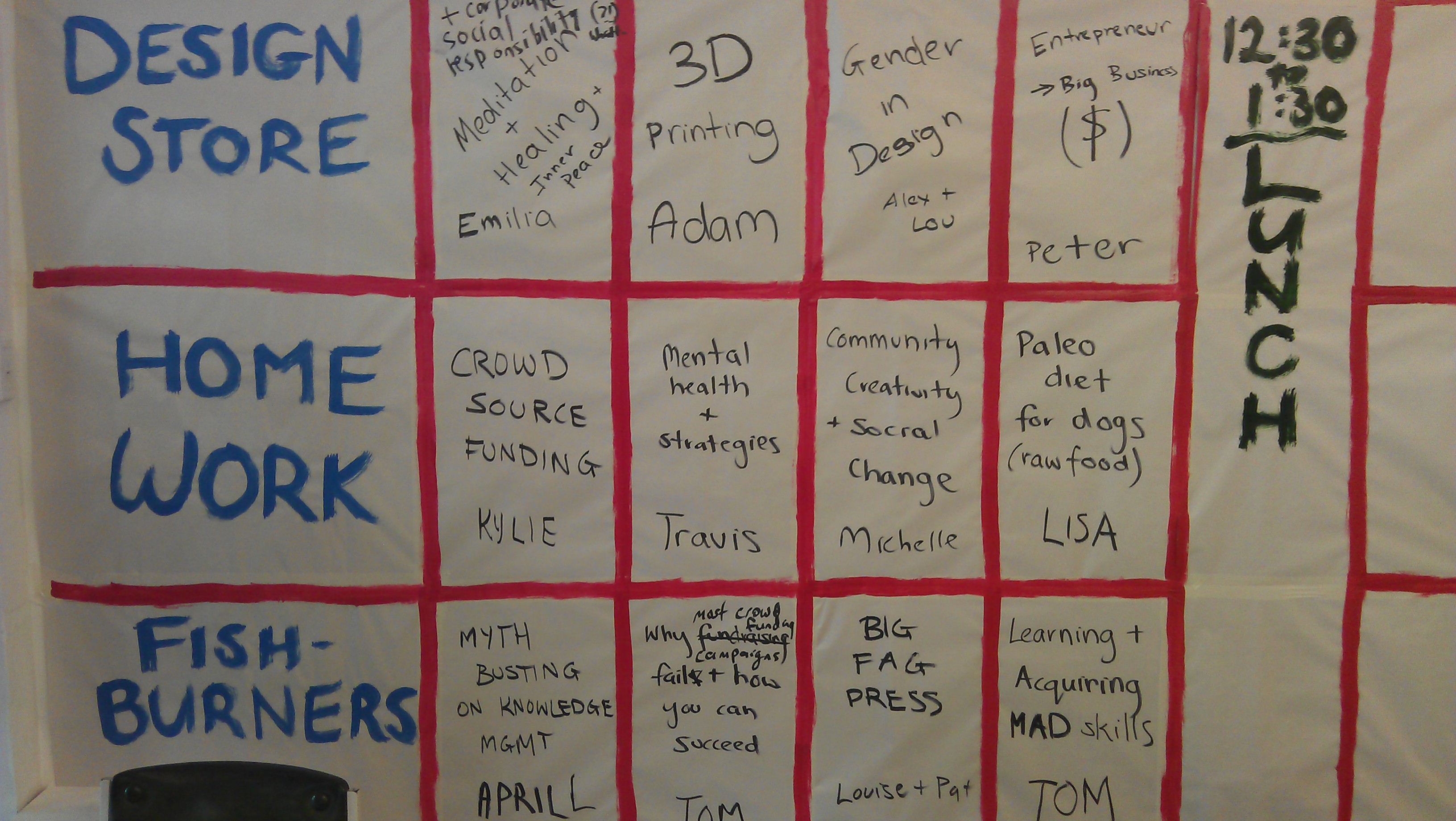 Mornings talks
Knowledge management with Aprill @aprillarm
50% of execs are at retirement age
Knowledge management is a process
Everyone can write, but don't use two words when one will do. Simple plan language.
Don't need a fancy tool or template, it just needs to be organized.
5 x W and a H.
Peerfunding with Tom from StartSomeGood @tomjd
Tax benifits do not matter for crowd funding
Emotional not tax benifits as reason for donations
Crowd funding is peerfunding, a community not anonymous people
Kick starter is not a crowd of people who like giving away money. Funds go to community products. Start with friends and your community.
Know the names of your first 5 supporters
You never see an empty tip jar
Investment, have something you want, want to give, want you to succeed
Kick starter is not a community, it is a tool.
Ask for help.
Community creativity and social change with Michelle @mia_will
Creating business that have a social environmental impact
The way we interact with information is changing
Social enterprise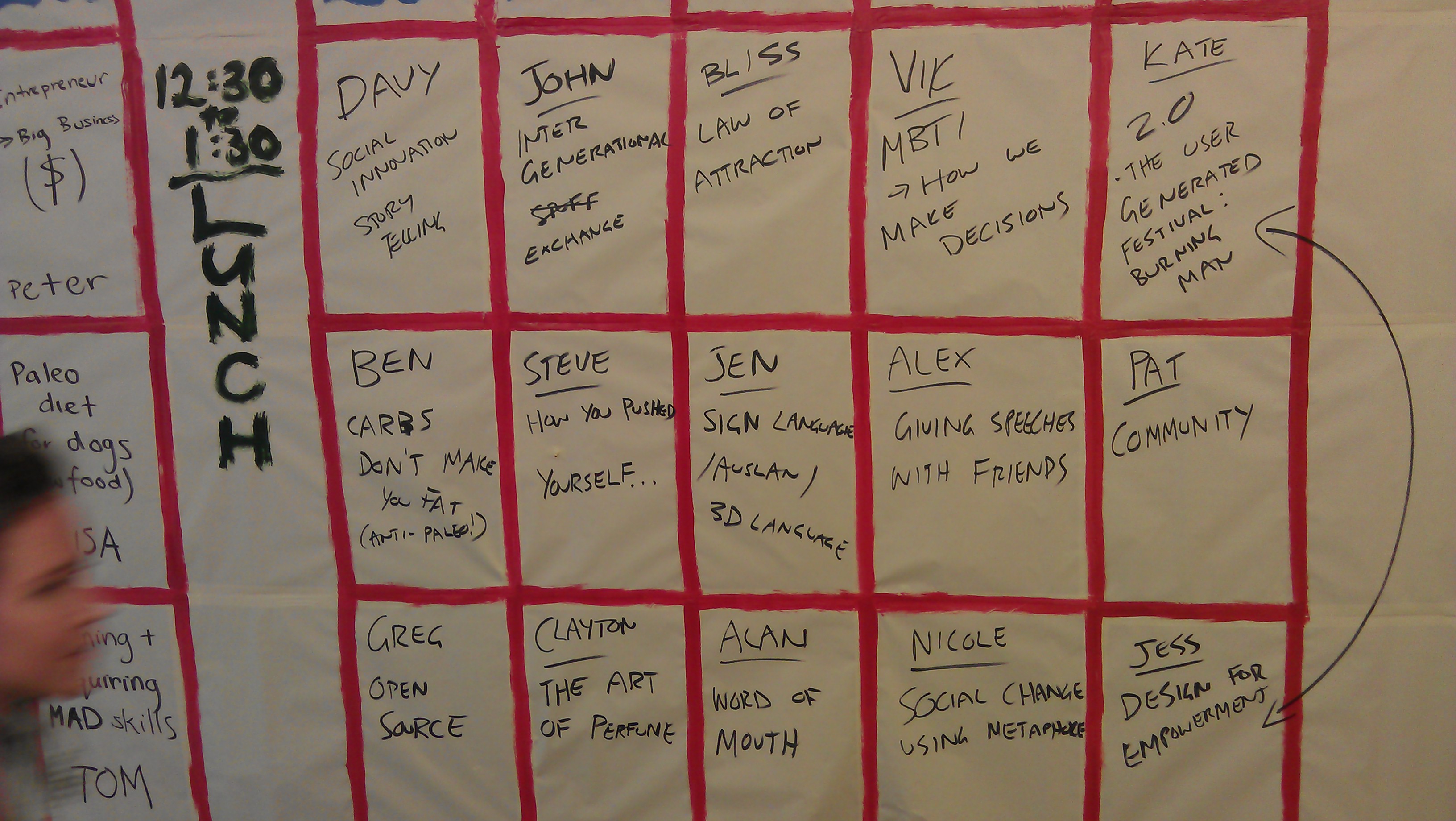 Afternoon talks
3D printing with Adam
http://www.thebeehive.net.au
Growing from entrepreneur to big business with Peter
Identify what you can't do when you have the ability to get more people in an organization.
Fear of unknown not change, inform the people of the changes
Asone app
Keep some things similar to help people deal with change
Dunbars number
Inter-generational with John
Bono with 35 million emails
Threats to non profits from social movements
Sign language - Jen
Talk with mouth full
200 active sign languages plus more dialects
Long history of signing, ancient greek references
Deaf culture, sign names (has to be made by deaf person), has very strong eye contact, tell like it is
3d grammer, theater in front of you, using space as idea similar to variables
Sign bank online
Design with Jess
Products made from land fill www.xstransformed.com