For the last few months I've been really really busy and haven't had time to blog :( There are no signs of getting any free time in the near future but here is a quick update of what's new in my world. Toe shoes (Vibram five fingers), an antique Soviet watch (Poljot, watch of the cosmonaut), I'm on a train (like Thomas the tank Engine), and my unbreakable phone broke (I'd done some mean things to the poor fellow) :( All of which is demonstrated by this photo.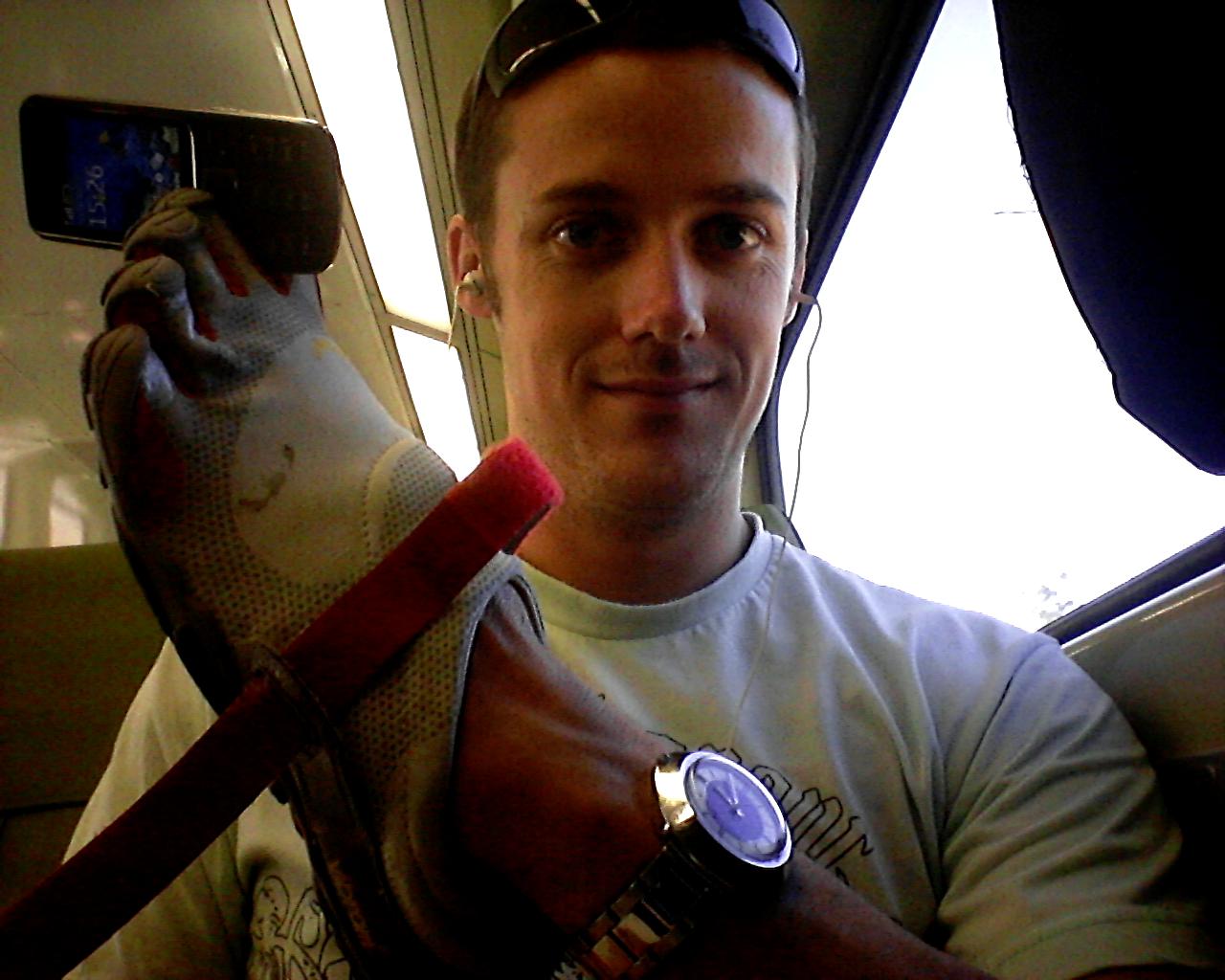 There have been some other exciting events happening in my world lately. For instance, today my nephew Zander (2 ½ years old) pushed my niece / god daughter Zahli (18 months) into a pool. Zahli has only had one swimming lesson and clearly she wasn't taking notes because she just lay face down. I jumped in and pulled her out but now I'm not sure if I'm a good uncle for saving her or a bad uncle for letting it happen in the first place. Either way, I'm pretty sure she has to save my life before we're square.
When my unbreakable phone couldn't take any more abuse I bought a new one with GPS. The novelty hadn't worn off so I was using it to navigate me on a route I had used many times before. The phone came with a windscreen suction holder which I connected to the speedo on my scooter. While in tunnel part of the Eastern Distributor 4 hours after purchasing the phone it stopped sucking and I saw a sparkly object bouncing after me in my mirror :( It had the fortune of landing near the side of the tunnel and my phone still rang which was a nice twist. I was going away for a few days but Dee offered to help me with my little problem. After 3 phone calls and explaining the situation Dee organised for the Eastern Distributor Fairies to make a special trip to collect my lonely phone. It was returned to me with not a scratch on it, good ole Nokia's. A day later while pocketing my phone I put a big scratch on the screen :(
A couple of weeks after my phone adventure my scooter was assaulted by a Volkswagen Transporter van :( It was a stationary accident but it wrote off my little union jack scooter. The gentleman in van was pleasant and he gave me alcohol mixes as compensation, later he gave me $1000 cash which was more useful.