The toilet stalls at uni have anti squatting signs similar to this one.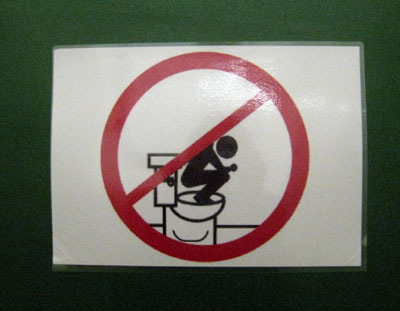 At first I thought the idea of squatting on a toilet was silly but I don't like blindly obeying signs and I like to try new things so…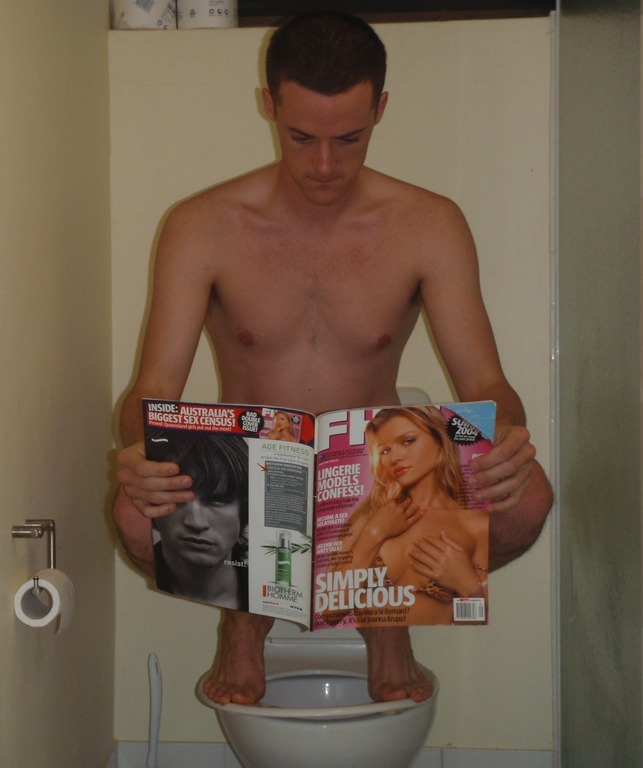 And I'm glad I did, it is amazing! I have never felt so empty. After a little research I found out that squatting is the healthier option too. It minimises "fecal stagnation" (which just sounds awful) and reduces the risk of colon cancer, colitis, Crohn's disease, contamination of the small intestine, diverticulosis, gynecological disorders, heart attacks, hemorrhoids, hiatus hernia and GERD, pregnancy and childbirth issues, prostate disorders, and sexual dysfunction!
Tips for new squatters; aim forward and make sure there is a toilet brush available.
Yet again, not obeying a sign has worked out well for me.